With Digital Downloads by Uplinkly, you can quickly upload digital content like videos, songs, and graphics as products in your store ready for delivery.
This is a quick start guide for a new product, and covers some basic settings.
If you've got an existing Shopify product you want to add digital content to then we have another guide.
Before you start:
You should already have the Digital Downloads by Uplinkly app installed on your Shopify Store.
Steps:
After installation, you'll see the app configuration welcome page. Select Manage Products.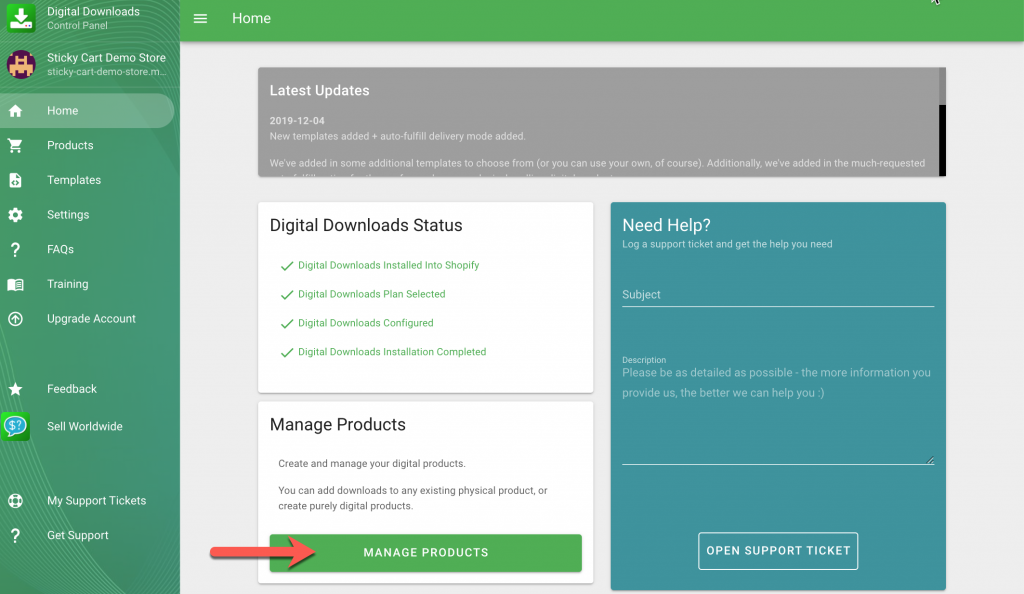 Select Create My First Product, then New Product.
Give your product a name, and select Create Product.
Select Upload New File, you can upload multiple files at a time.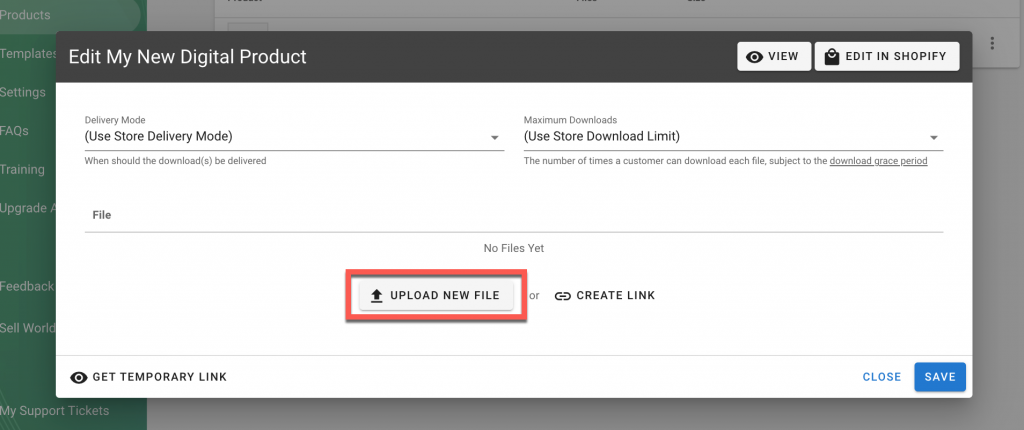 Select a Delivery Mode and Download Limit. If you're unsure, you can learn more about Delivery Modes – the default is On Payment.
Your uploaded files will appear in your product File list, select Save when you're finished.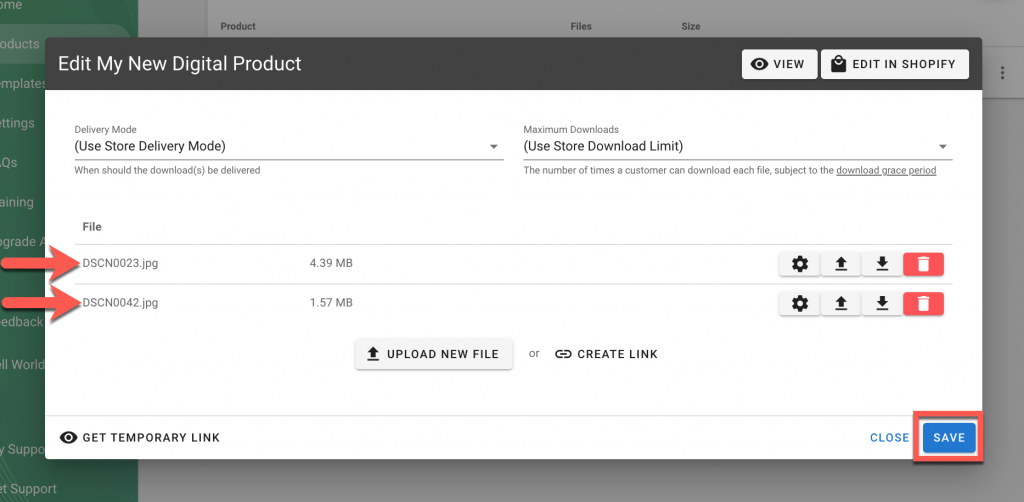 Add some keyword rich information to your Shopify product listing so people can find it, such as a Description, and Pricing. To get there, log into your Shopify admin or use the Edit In Shopify shortcut, next to the View in Shopify shortcut.
If your product is purely digital and ready to be delivered when an order is placed:
If your product is a digital unique product that you'll create or customize after an order is placed:
Set your delivery mode to On Fulfillment, so you can mark the order line fulfilled once you're ready to deliver.
And, if your product is digital together with a physical item:
Add shipping charges within your Shopify admin
Set the app delivery mode as On Payment or On Fulfillment.
If you want to see how everything looks from your customer's perspective, you can place a test order.