Before you start:
You should already have the Digital Downloads by Uplinkly app installed on your Shopify Store, and have already added a Shopify Product that you want to attach digital content to.
Steps:
From your Shopify admin, click Products.
Select the product you want to add digital content to.
Use the More Actions dropdown to select Edit Digital Downloads.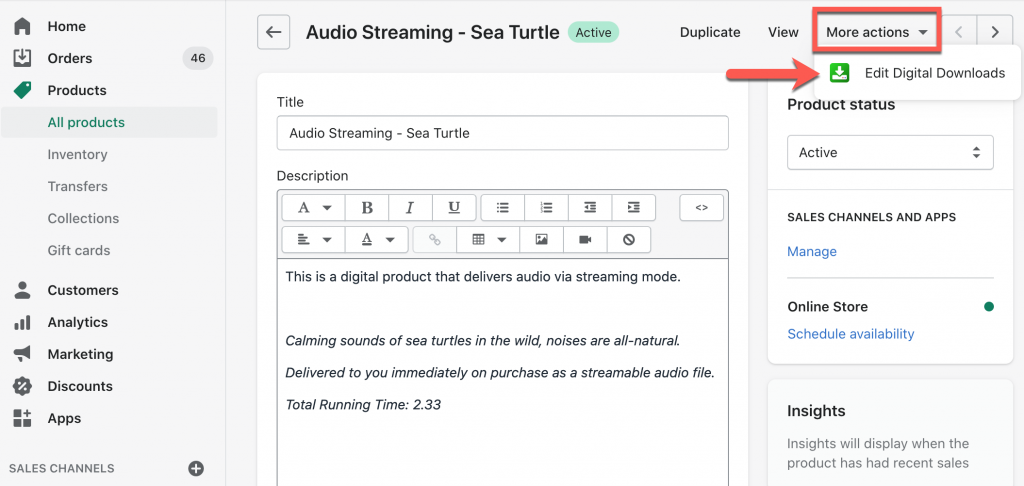 You'll be prompted to create a new digital product, select yes.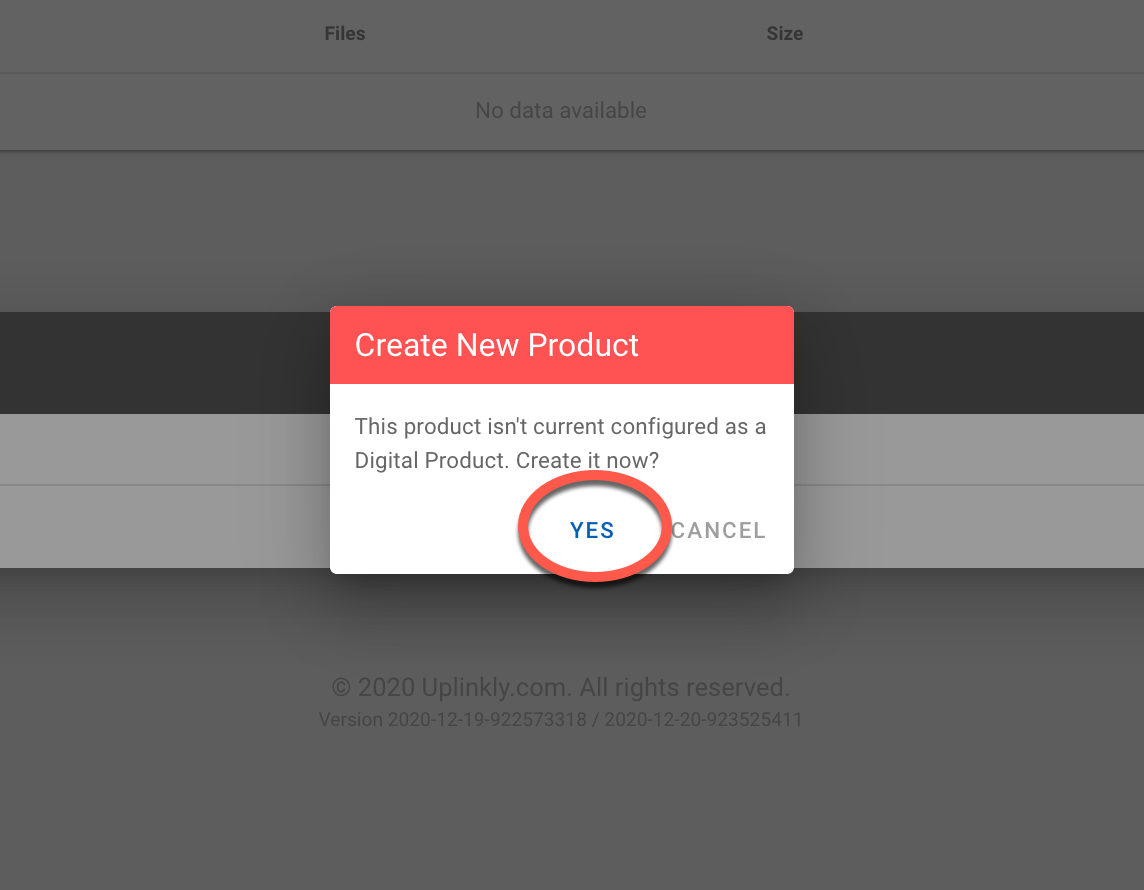 Select the Upload a new file button and choose your file to add.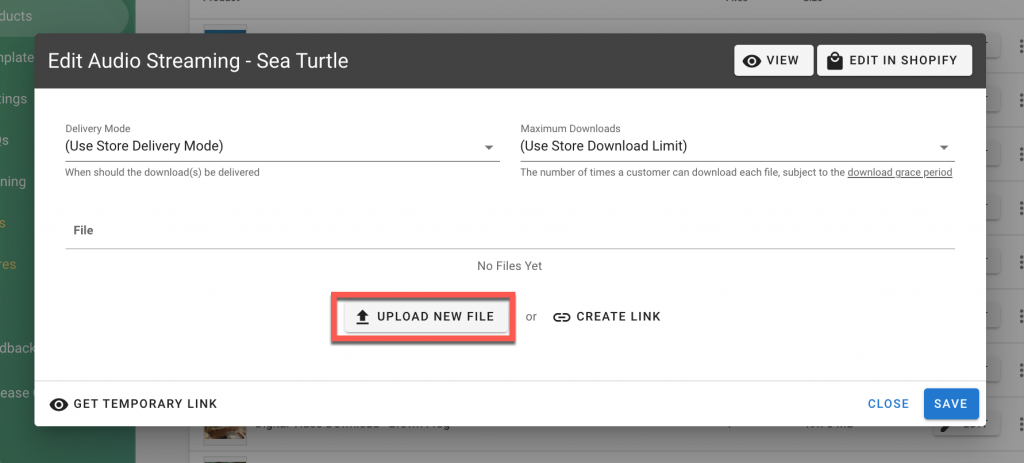 Select a Delivery Mode and Download Limit. If you're unsure, you can learn more about Delivery Modes.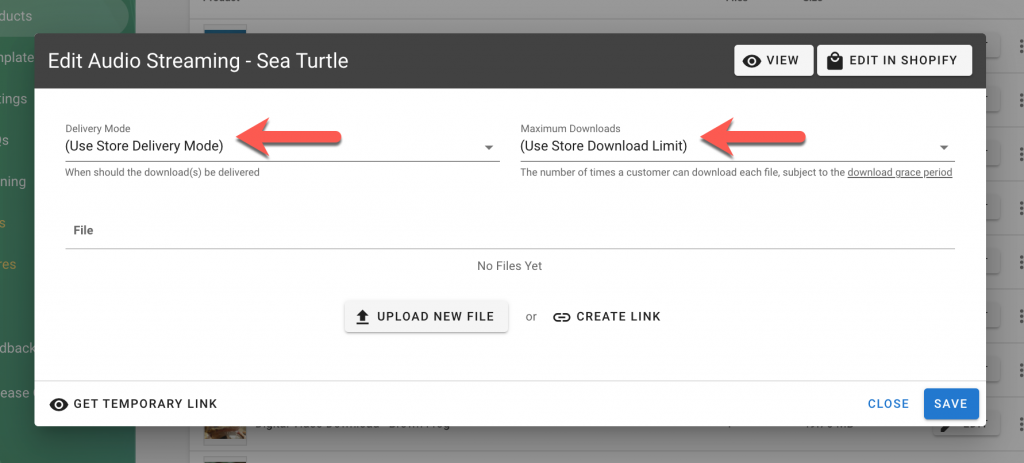 Digital files appear in the File list, once you're finished select Save. Your digital content will now be delivered when your product is purchased.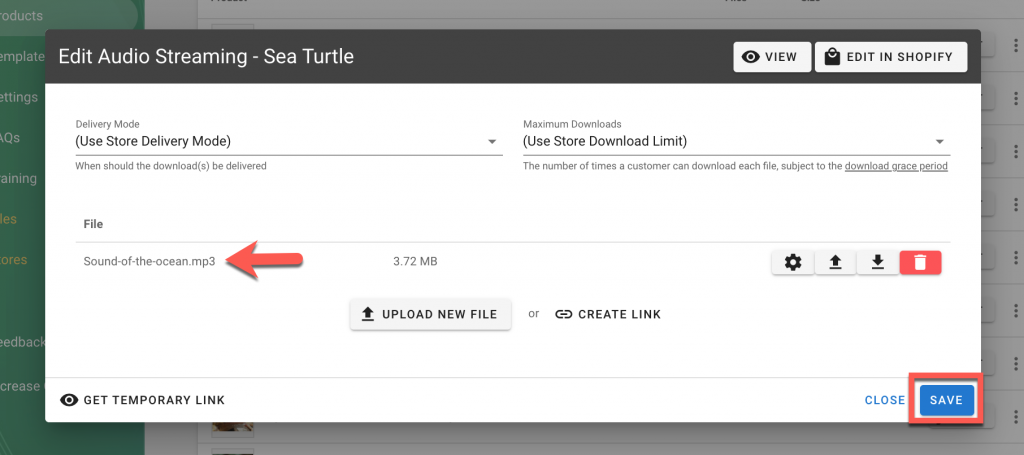 Update your Shopify product listing to include your new digital content, such as Title, Description, and Pricing. You can use the Edit In Shopify shortcut, next to the View in Shopify shortcut.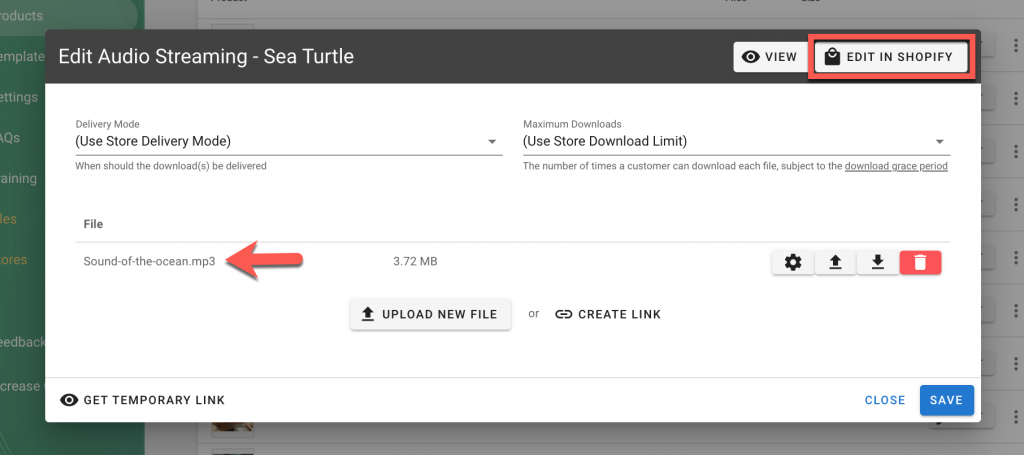 If you're adding digital content to a physical product, you won't need to edit your shipping charges. But, if your product is purely digital, you can disable shipping.
If you want to see how everything looks from your customer's perspective, it's a good idea to place a test order.